Saturday... Today started out as a normal day. Kiley awoke and ate a slice of toast with red jam.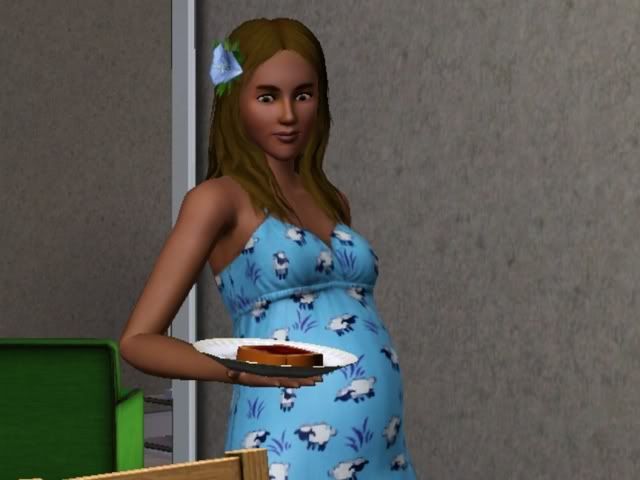 Then Kane joined her in the kitchen and they shared an early morning embrace while the rest of the household was still abed.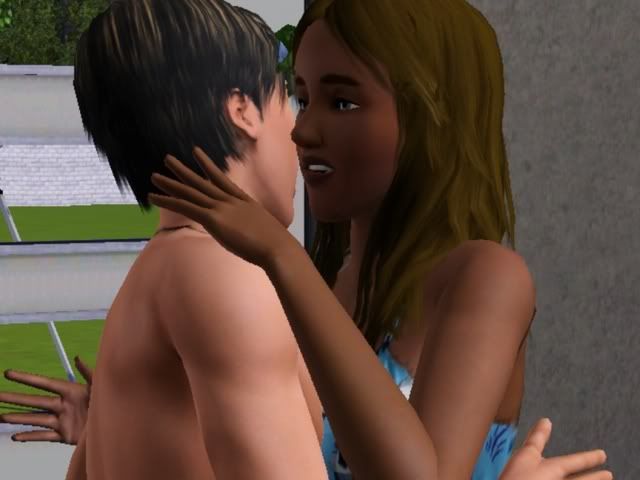 Kiley went off to the Wright Reading Room to meet some people and work on her charisma skill. She won't be easily forgotten by anyone there as she soon went into labor.
She headed home to let Kane know that her labor had begun.
Kane wasn't prepared for this event yet.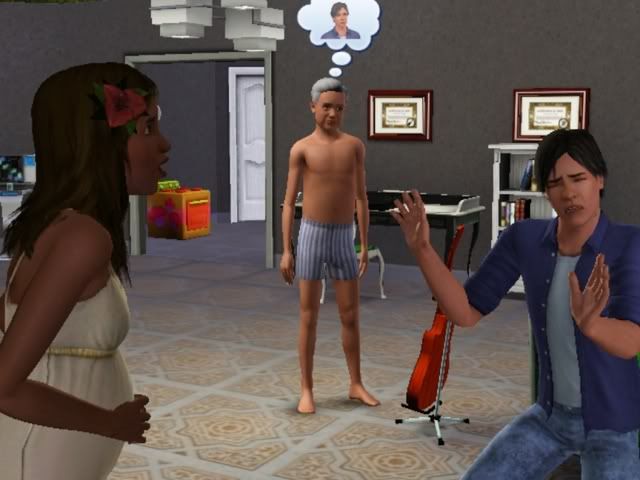 He tried to convince Kiley that it was only false labor, but she was not convinced.
She decided that if Kane wasn't going to be any help that she would go to the hospital.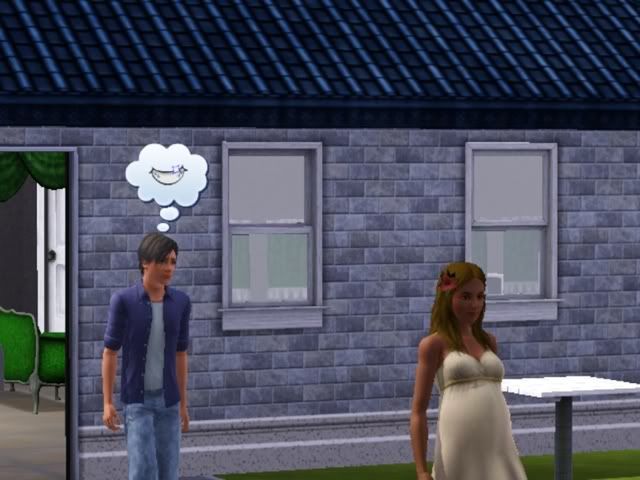 They arrived at the hospital just fine.
Kane was glad he wouldn't have to help with the delivery.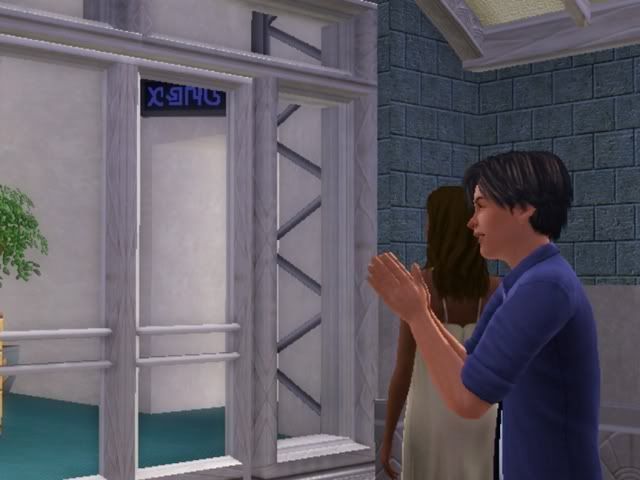 In fact, as Kiley went inside, he stayed outside in the fresh air as he really needed a lot of fresh air right now.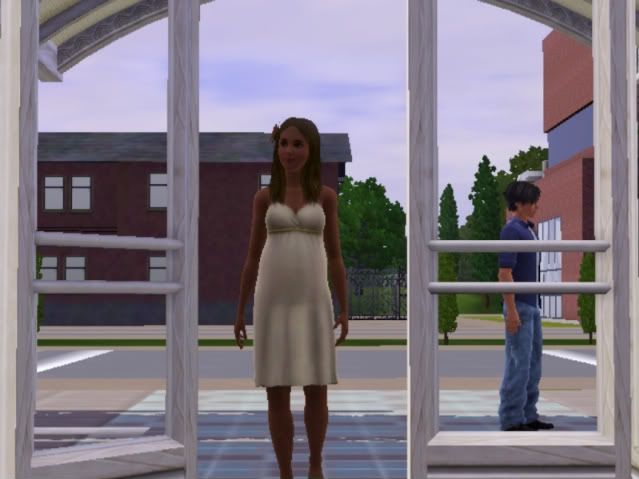 He picked out baby names while Kiley was inside and was ready with a list of them when she came out.
They caught another taxi back home again to find that the house now had a couple new wings.
Kiley was excited to share her news with Grandpa Billy.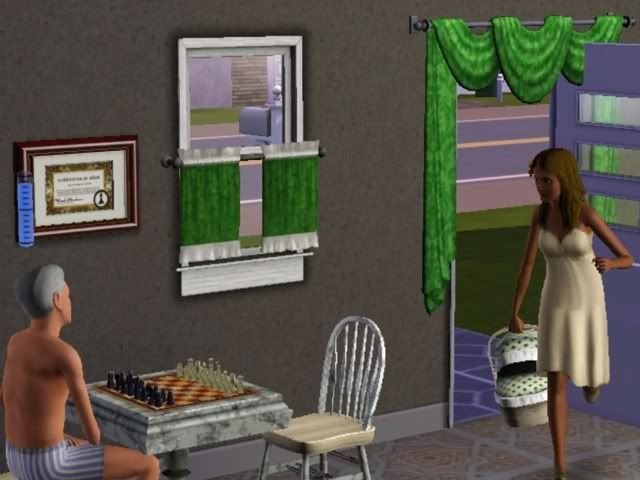 She was a bit put off that Kane always seemed to lag behind.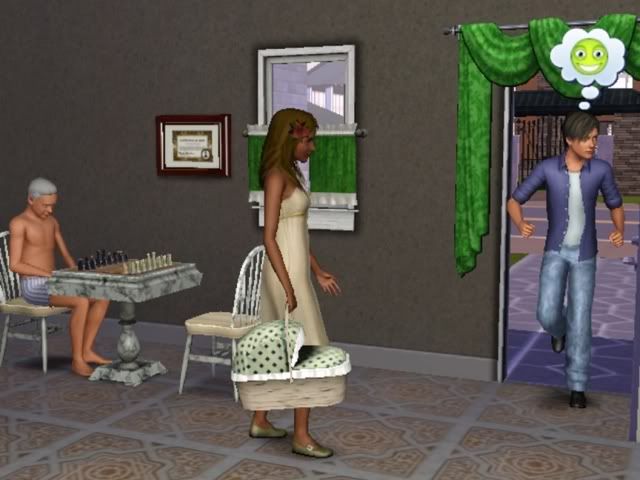 Billy found Kane's shock a bit amusing.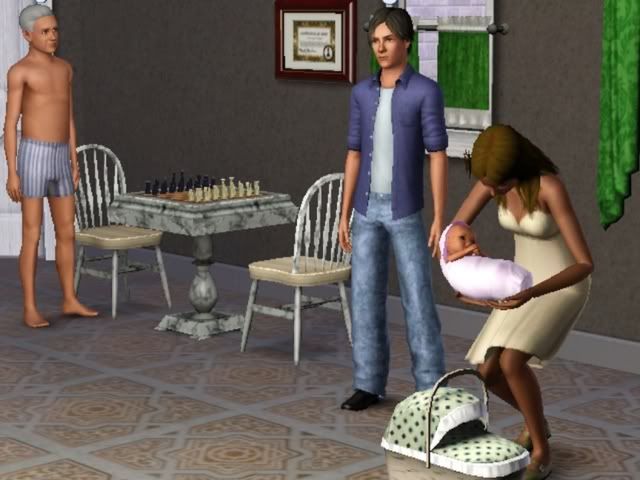 Kane and Kiley soon found a working rhythm though.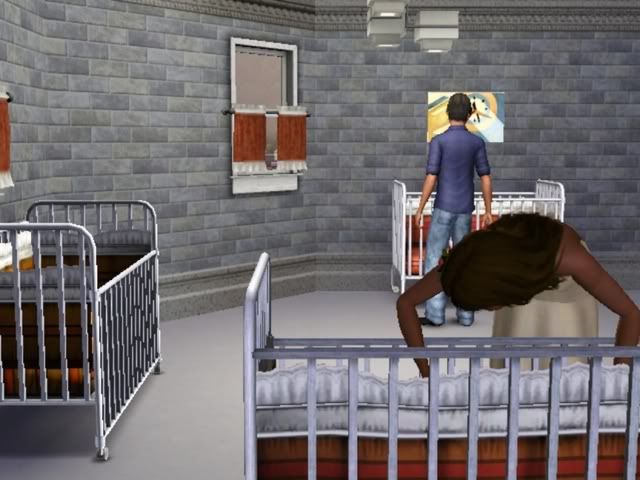 Before long Keiki, Keilani, and Keiana were all snuggled, played with, fed, changed, and put to bed.
Triplets!