I had a couple of requests for these, this is the base game Colonial OakTowne Interior Door remeshed to an Arch. I did a double and a single version. In the pic below you can see the two arches in the foreground and the matching base game door by Maxis in the background.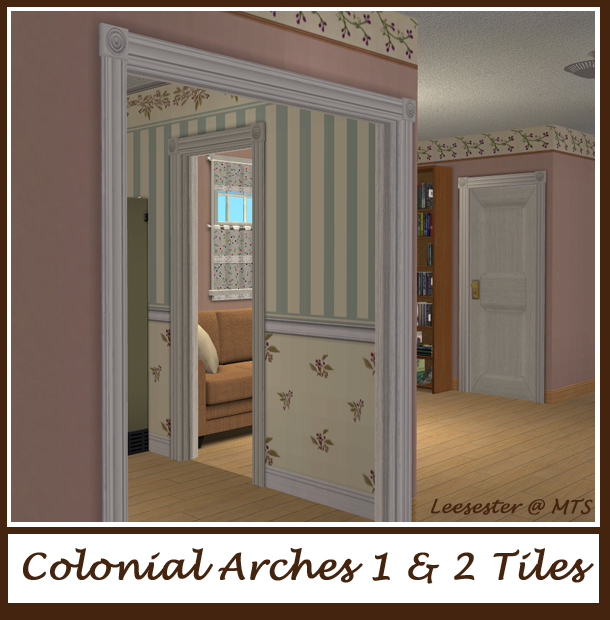 I also did a remesh of the Touch of Teak Pigalle Double door down to a single door, you can find that
HERE
. However, I also made a 1 tile version of the arch to match the two tile Touch of Teak Pigalle Double Arch, and I am including the single arch in this upload as a bonus arch.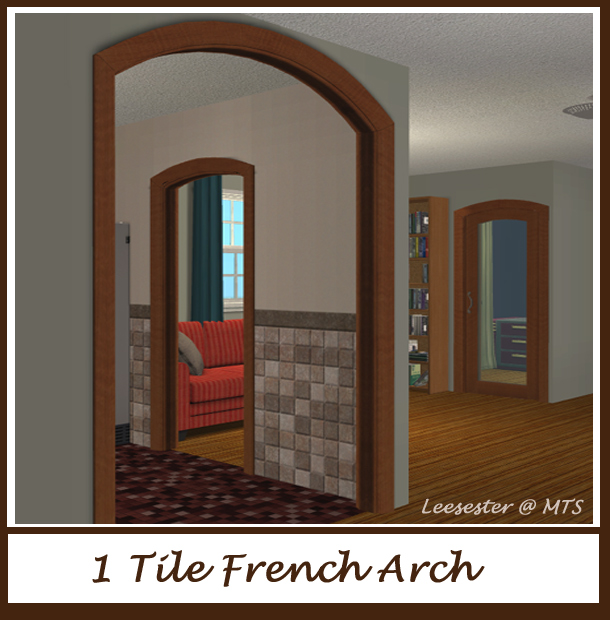 I have gone a bit mad on making pretty pics recently, so in case it is not clear what is in the upload see the WYSIWYG pic in the attached screen shots.
Prices and recolour options
French Arch = 180 simoleons
Colonial Double Arch = 300 simoleons
Colonial Single Arch = 230 simoleons
All arches are linked to the originals using the repository technique, and so will pick up any recolours you may have in your downloads folder
Polygon Counts:
Double Interior Colonial Arch Straight & Diagonal
176 polys
Interior Colonial Single Arch Straight & Diagonal
176 polys
1 tile Touch of Teak Pigalle French Arch Straight & Diagonal
496 polys
Additional Credits:
Simpe, all the tutorial writers, and MTS for giving me a place to learn and share my stuff