Round 2 - Tropical Nightclub/Hot Springs
Welcome to Rave in the Ruins!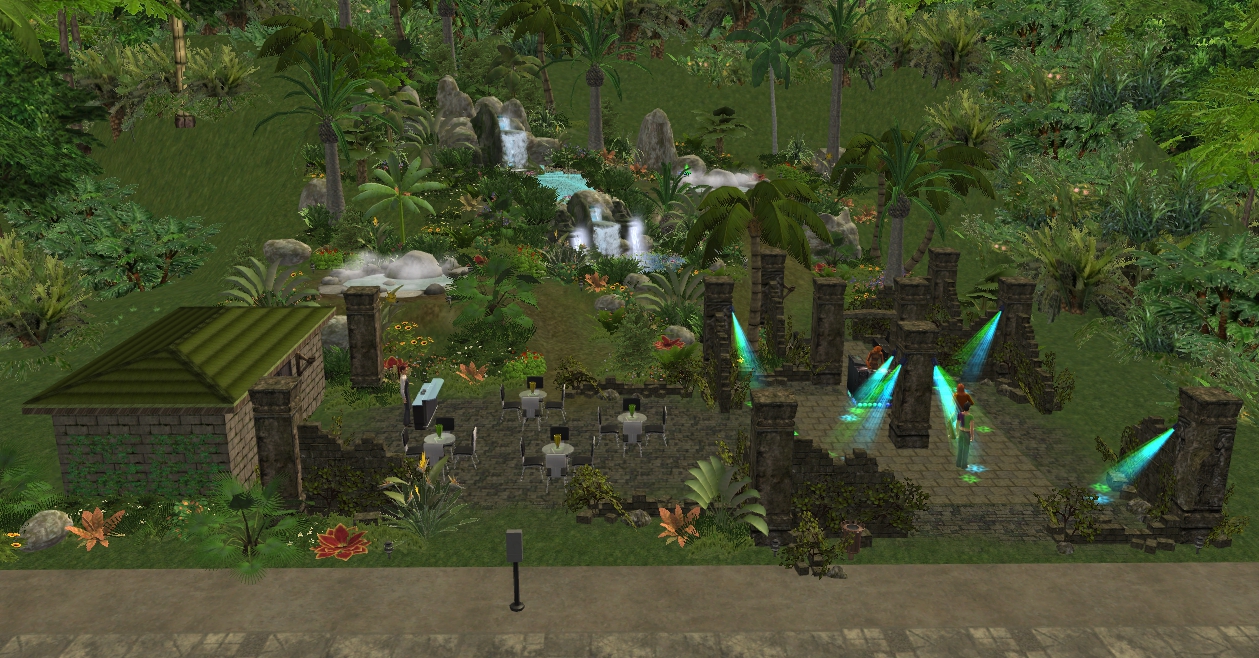 "Look at the history and the natural beauty of this place!" Fernando said to his business minded brother, Pablo. "Yes...we should turn it into a night club!" Pablo exclaimed. That wasn't what Fernando was thinking, but he went along with it, as long as Pablo promised not to disturb too much of the natural beauty and historic ruins. The end product is a fusion of ancient ruins, tropical beauty and modern decor.
And that's all you get as far as "story" goes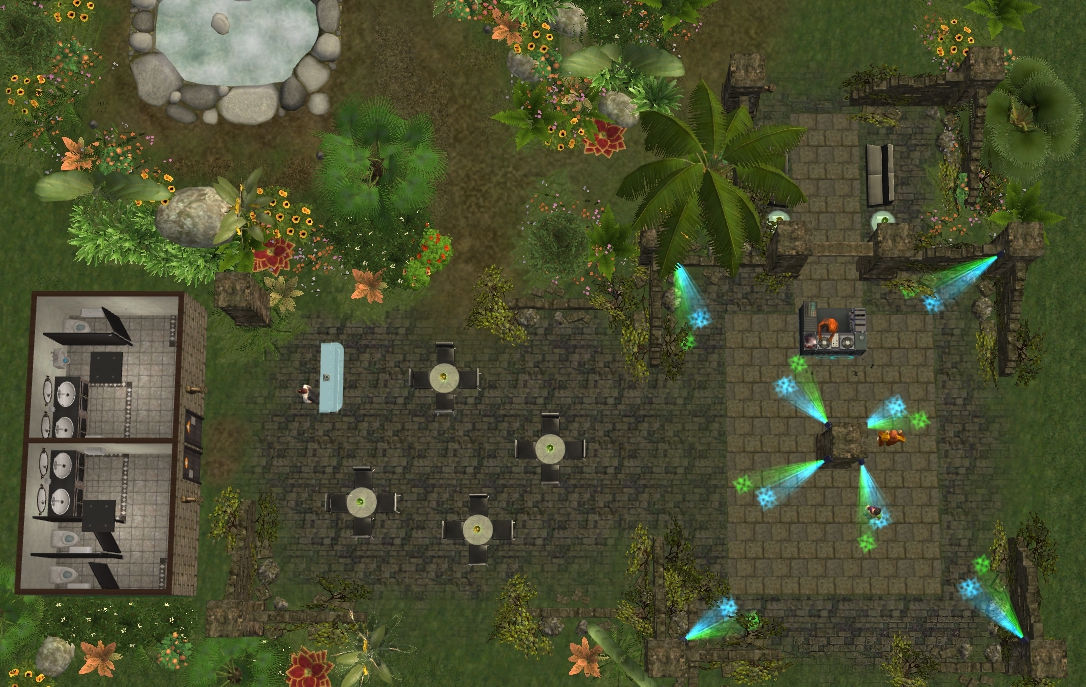 Floor plan of the actual "club" part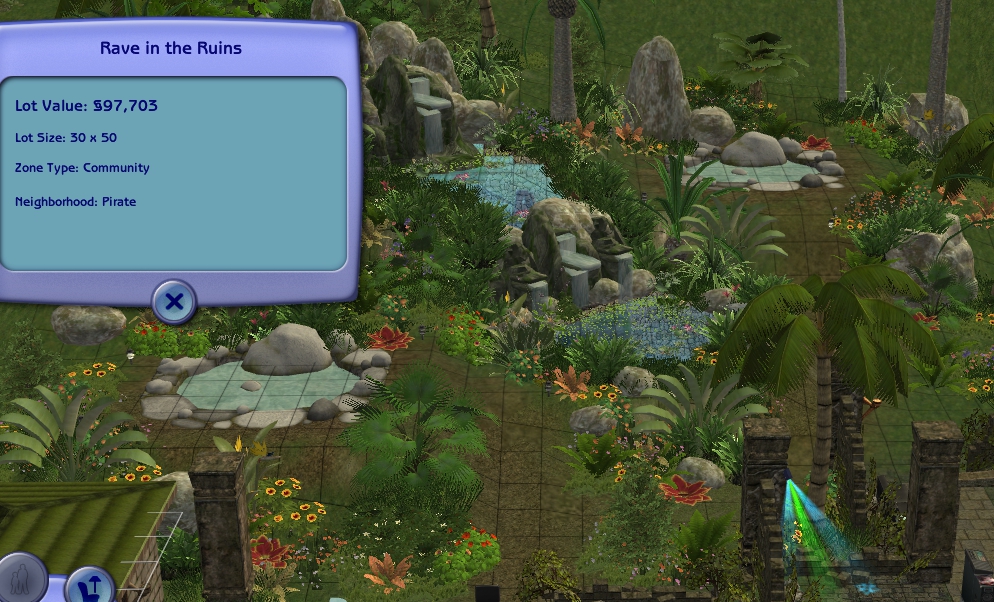 Lot Price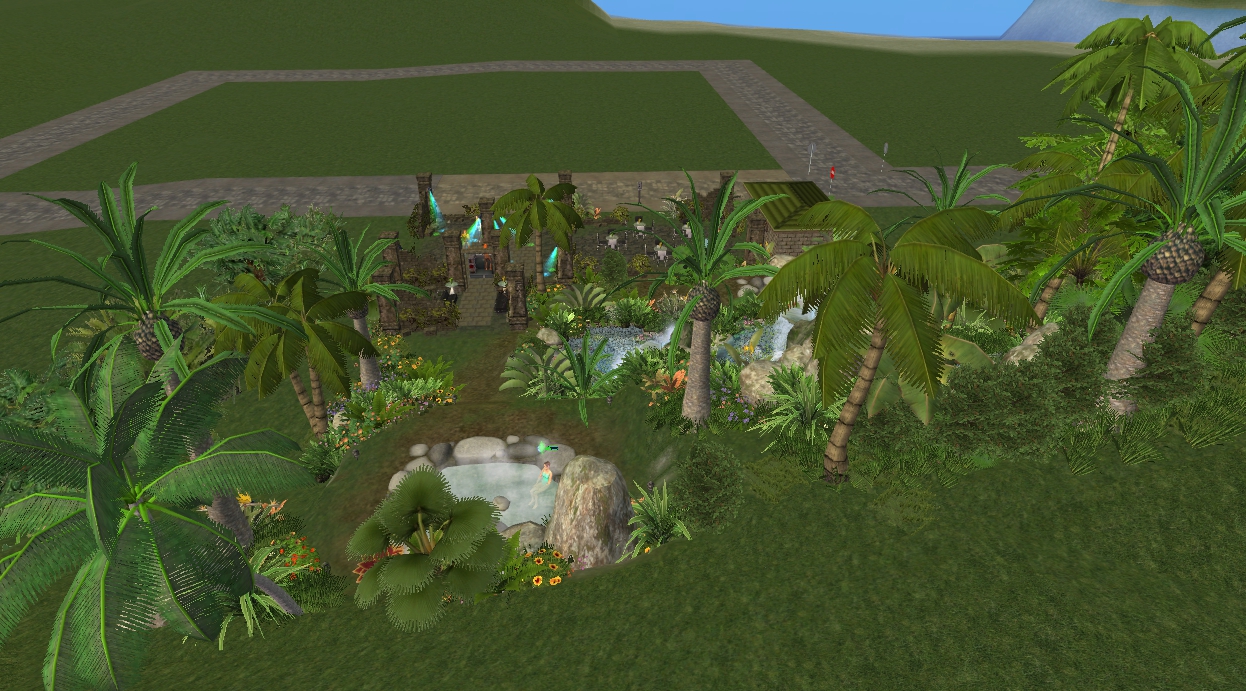 Best I can do for the back, as it's built into the side of a mountain, the camera wasn't super cooperative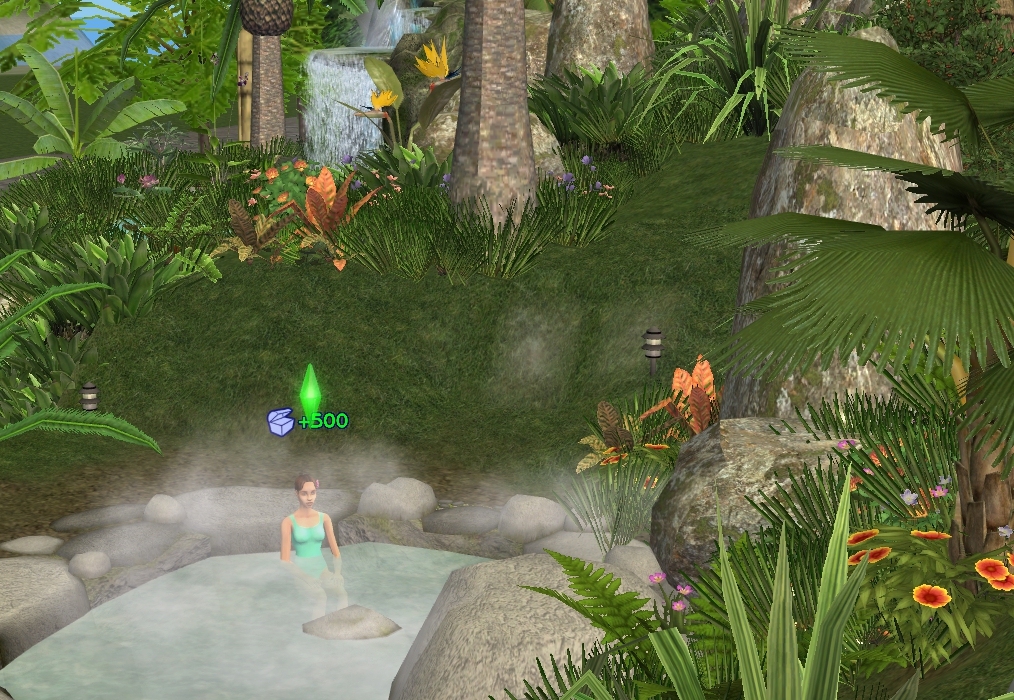 Both hot springs are routable. The waterfalls are made with pool tool because I need them on different levels, but there are no ladders and sims seem to have no interest in even trying to swim. I haven't seen anyone throwing a fit because there's no way into them.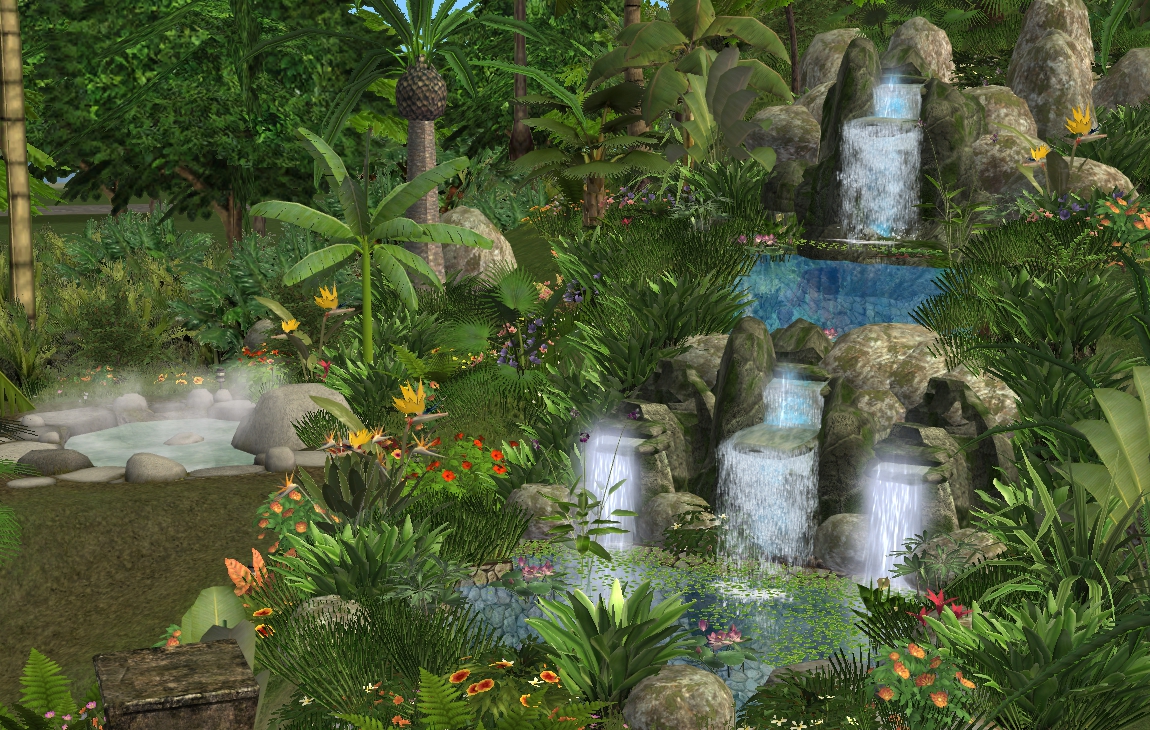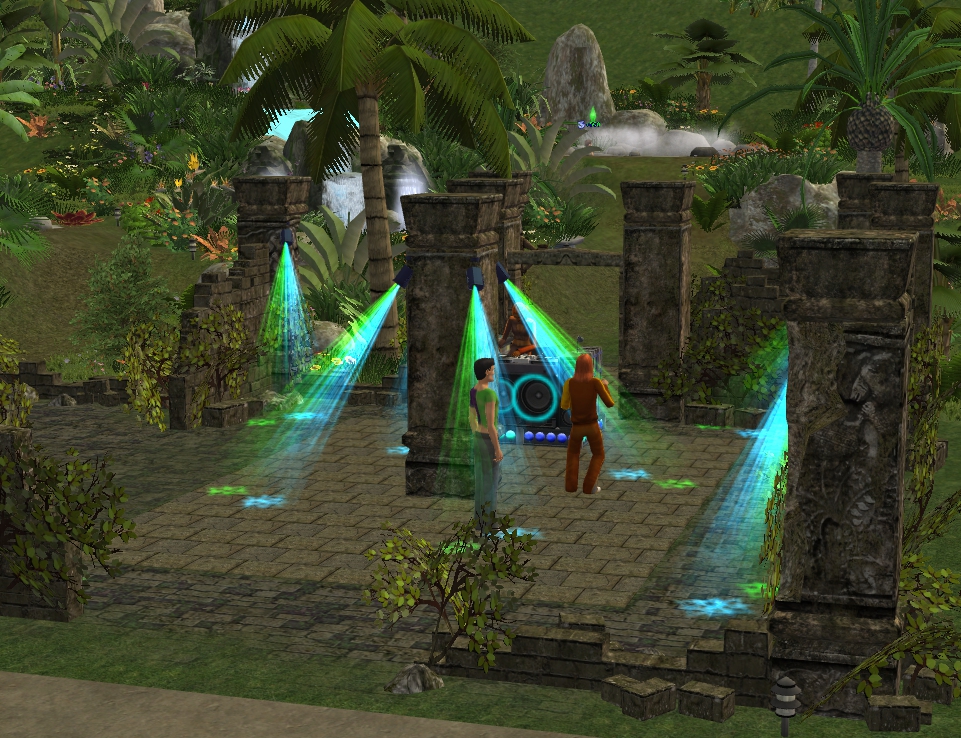 "Dance floor" and DJ booth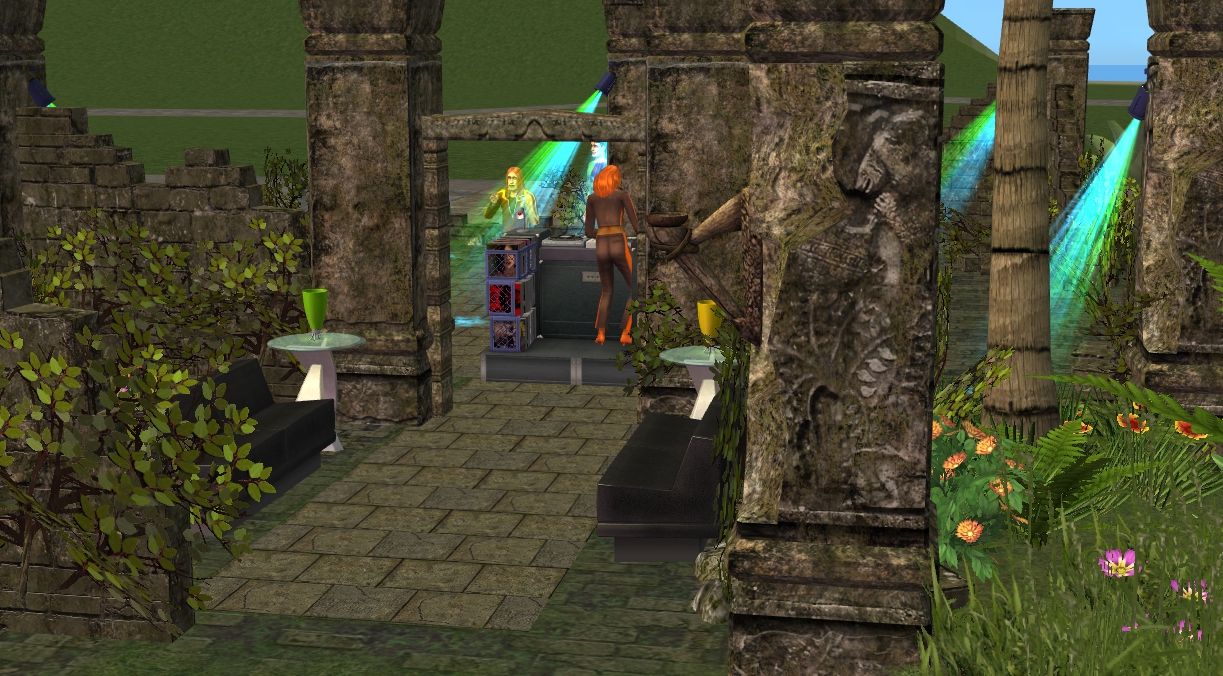 Little seating area behind the dance area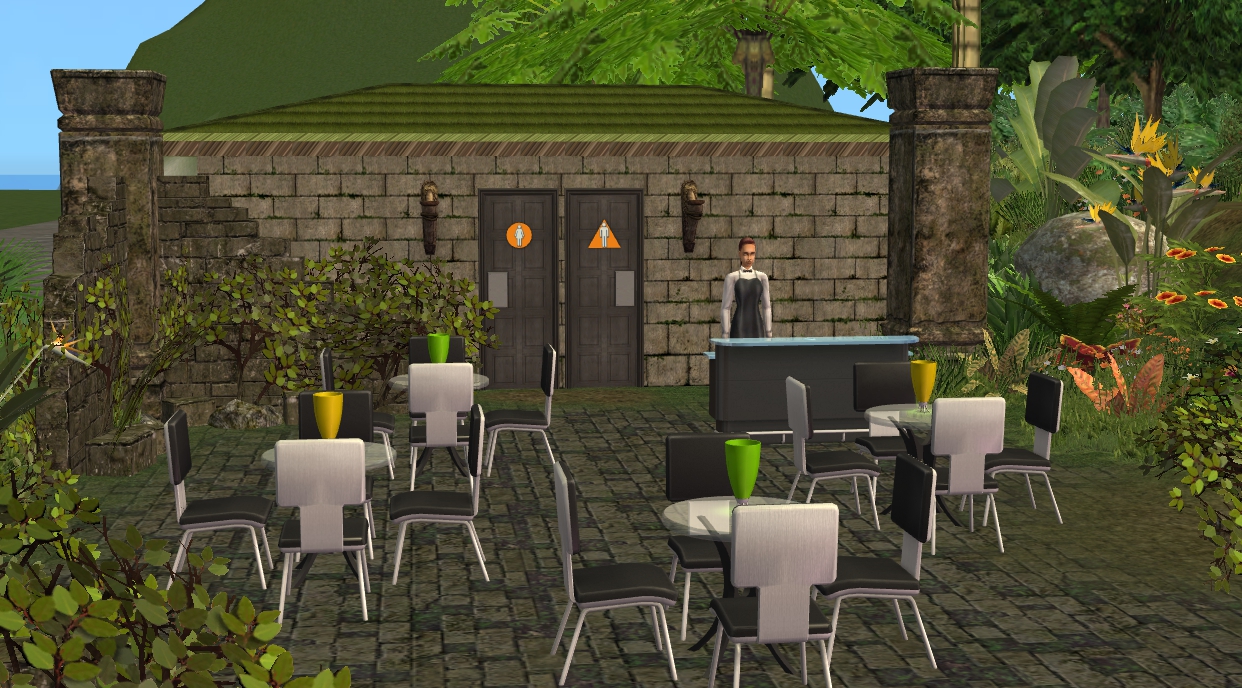 Bar area and restrooms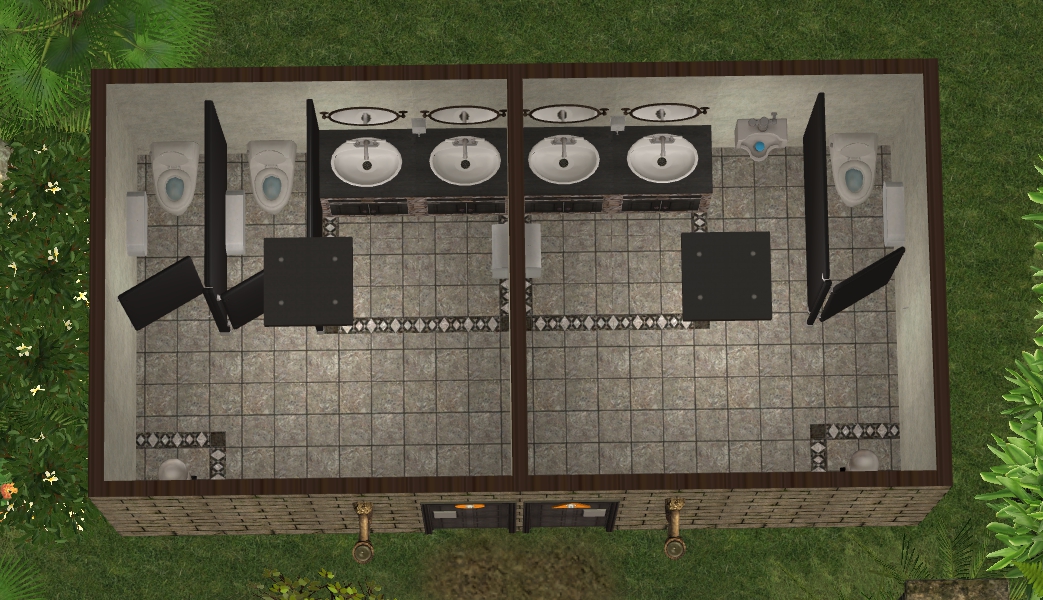 Best pic you're getting of the restrooms. I hate bathroom pics.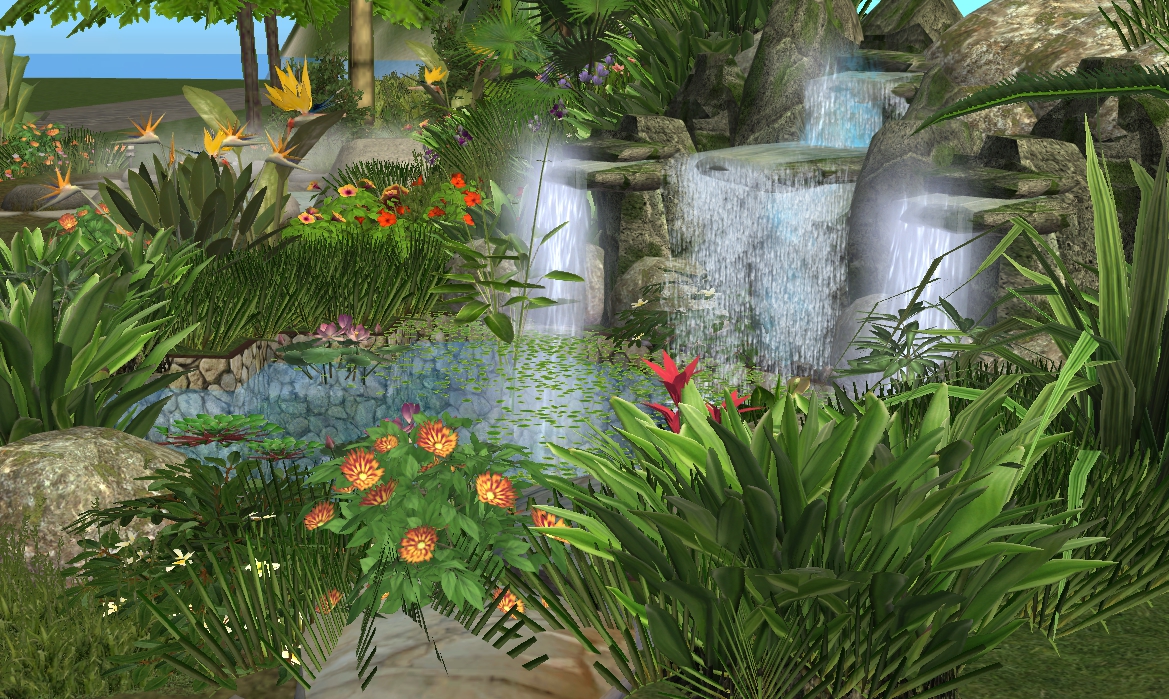 Just a couple beauty shots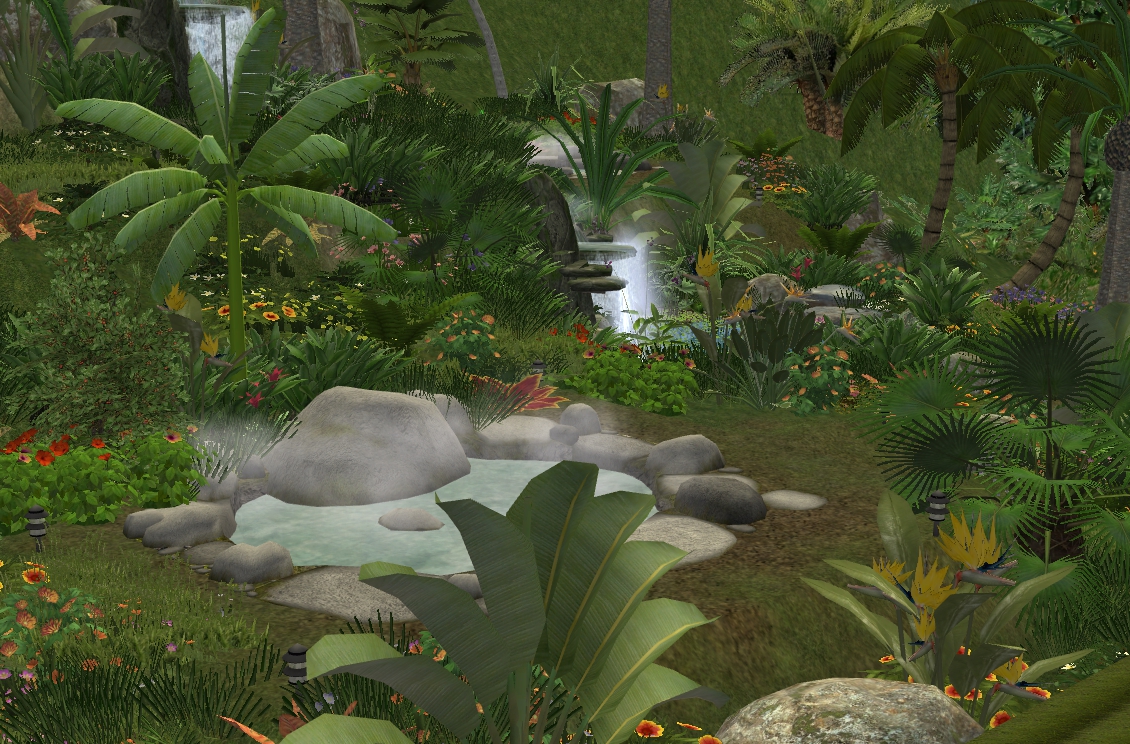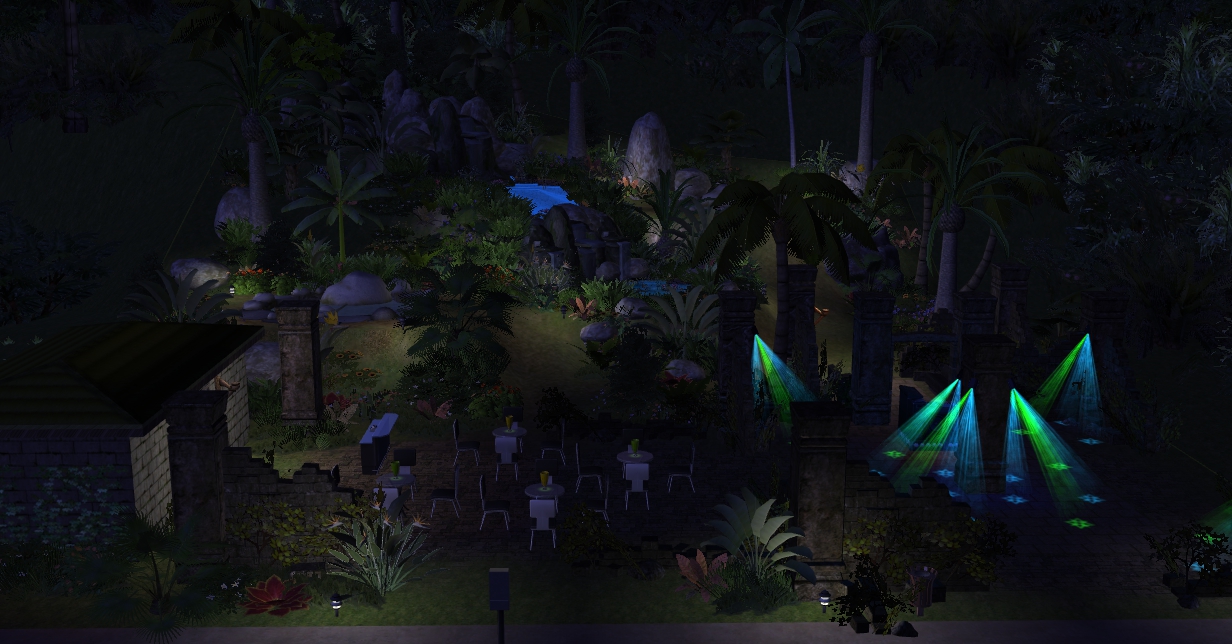 Night time

---
Sign my
yearbook page!
Check out my
Etsy shop!
"With the venomous kiss you gave me I'm killing loneliness" - HIM
-Jones-