Replies: 5 (
Who?
), Viewed: 5785 times.
#1
20th Apr 2012 at 8:10 PM
How to unhide a hidden hat?
Hello everyone
Thanks to whiterider, I am now not confused on where to post this.
Just so that you knoe, I'm addicted to the whole "Unused Accessories" thing.
Ok here's the thing. When you go into CAS with Debug mode on, you can see the following hairstyles: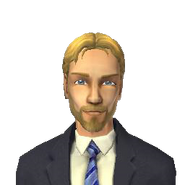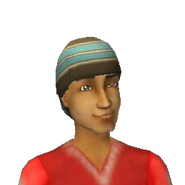 The first hair style was found, but the other 2 hats were not unlocked yet. So, I would really appreciate on having some help on how to unhide/unlock them.

Doing all the things, and *mostly* not failing.
staff: retired moderator
#2
21st Apr 2012 at 3:59 PM
#3
22nd Apr 2012 at 2:05 PM Last edited by M.M.A.A. : 22nd Apr 2012 at
2:25 PM
.
Thanks Phaenoh, now if I want to extract Romeo's cap, I have to extract all four hair colours, right?
Result:
Debug mode was not turned on.
#4
26th Apr 2012 at 4:21 PM
Ok, my upload got rejected because:
Quote:
Originally Posted by UploadManager
Dear M.M.A.A.,
Thank you for your submission of "Maxis Lost and Found Blue & Brown (Romeo Monty's Hidden Cap)" in the Male area at MTS.
Unfortunately, the thread has not been approved at this time due to the following reasons:
Technical - Uploaded to Wrong Category
You have submitted your upload to the wrong area of the Downloads section. Please check the areas we have available in Downloads and re-submit to the proper section.


Other reasons (these may be clarifications of above points, or additional reasons)
This is not a Lost & Found item, but an Unlocked one that belongs in Game Mods > Config Mods > Recats and Hiders. Please make sure to only include the resource that you changed and are not making actual bodyshop changes. There is a tutorial in Bodyshop Modding showing how to enable these for the catalog. These should also be combined into one package rather than having each separately. And don't forget the females! Pretty sure these are also available for AF and TF.

Please read through
all
of the rejection reasons above! If you decide to resubmit your item, correcting only one or two of them (when more exist)
will
result in another rejection.
While we appreciate the time and effort that goes into making custom content, we advise you to read MTS'
Creator Guidelines
forum, where you can get information on quality of items and submission details. You can also get help and advice in the individual forums of the
Create
section, and can post photos of your project in the
Creator Feedback
forum for specific advice on how to improve.
If you are unclear as to why a specific upload was rejected, you may post in the
Creator Issues
forum. This is set so that only you and staff can see threads, to keep any issues private. Before posting in this forum, please make sure to review all of the reasons listed above. Once you've worked on this upload, and improved all the points mentioned in this PM, feel free to upload it again.
Finally, thank you for uploading to MTS. We assess each upload individually on its own merits, and while your submission may have been rejected on this occasion, please make use of the various tutorials, suggestions and feedback forums here on the site to find out how you can improve. We look forward to seeing your next uploads here!
Kind regards,
MTS Staff
This is a system generated PM, therefore replies will not be read.
So:
#1: Which section should I upload this?
#2: Does this cap actually have female version of its own?
#3: How do you put everything into one package?

Dancing Flamingo
staff: administrator
#5
26th Apr 2012 at 4:39 PM
#1 As the message says, it belongs in Game Mods / Config Mods / REcats and Hiders
#2 Did you enable debug in CAS and look for females? This is YOUR unlock file after all, shouldn't you be doing the searching?

#3 Open an explorer window, open a new package in SimPE, drag all your individual packages you've made into SimPE.
#6
29th Apr 2012 at 7:53 PM
Ok, females do have the same cap, but in a different colour, so is it possible to upload them as two separate uploads or should I upload them altogether?
Back to top